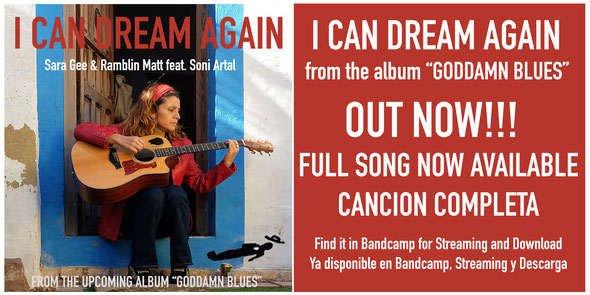 YA PUEDES AÑADIR TODA NUESTRA DISCOGRAFIA A TUS PLAYLIST DE SPOTIFY, SOLO HAZ CLICK PARA SEGUIRNOS / NOW YOU CAN ADD ALL OUR DISCOGRAPHY TO YOUR PLAYLIST IN SPOTIFY, JUST CLICK TO FOLLOW US
(Scroll down for English)
En esta página hay algunos títulos seleccionados de nuestra discografía, los discos de larga duración. En nuestra página de Bandcamp (en el enlace) podéis encontrar todos nuestros trabajos incluyendo sencillos y recopilaciones. Disponibles según título en formatos Digital y CD, varios de ellos para descarga gratuita, toda la música que compras en formato digital lleva incluidas en la descarga las carátulas a alta resolución listas para imprimir y la app de Bandcamp.
(English)
In this page you will find some selected titles of our discography, the long play albums. In our Bandcamp site (in the link below)  you can find all our discography including singles and compilations. Available depending on title in formats Digital and CD, some of them for free download. All the music that you buy in digital format comes with cover art files in high resolution ready to print and the Bandcamp app.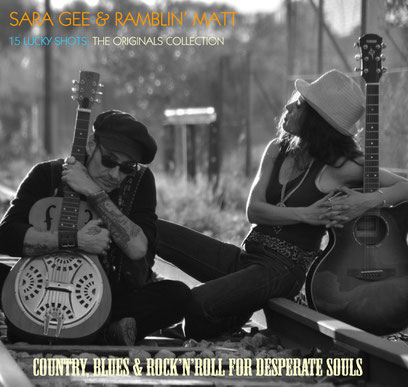 Since June of 2013, when life made our paths to cross, we have published five Long Play albums and this one is going to be the first one featuring only our own compositions. We have selected the fifteen songs of our catalogue that we believe that are the most representative of our music and our very broad influences. All the photographies are from Javi King, good friend and brilliant artist that have captured perfectly our Rock n Roll souls with his camera. We play American roots music and we hate labels, so in this album you will find from Delta and Chicago Blues to Southern Rock and Rockabilly along with Outlaw Country and traditional American Music that we hope that you will love to listen, at least as much as we enjoy making it. We have titled the record "15 Lucky Shots: The Original Collection" because these fifteen pieces, along with all the rest of music that we play have only brought luck and good fortune to us, and we hope that we will keep on writing songs for a very long time...maybe forever?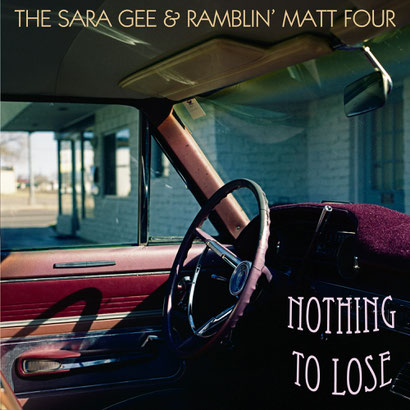 For the first time on record we can hear Ramblin Matt playing Lap Steel Guitar and Mandolin and features five new original compositions and covers of Hank Williams, Guy Clark, Lou Ann Barton and Rolling Stones, giving the album a highway feeling, helped by the fact that Sara finally got her driving license (Right On). As final complement we are happy to count with the awesome photographies of Phil Bebbington for the cover art. Phil captures perfectly the spirit and ghosts of the old America that so well fit with our music.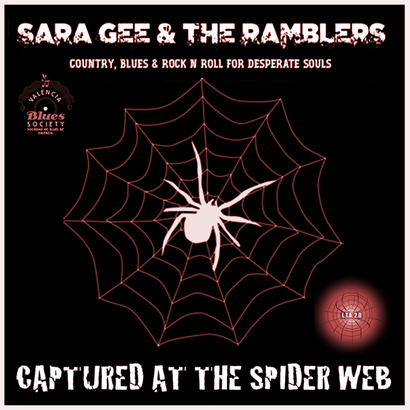 We love raw sound and we always record our albums playing live in the studio, without adding further overdubs, the music that we listen comes from Sun, Chess, King, Vocalion, Okeh and many other relics from the past on which you can hear very awful and poorly quality recorded sides that can flip your soul a thousand times. And you wouldn´t give a hot damn, I grant you that. It was a first try in the studio of the groovy people of El Regreso Radio, where Miguel, host and tech of upcoming bands radio show "La Tela de Araña 2.0" (The Spider Web 2.0, hence the title of this EP) offered us his studio to make the recordings. We gathered together the whole band with six ambient dynamic microphones capturing the live session in a room not bigger than a living room.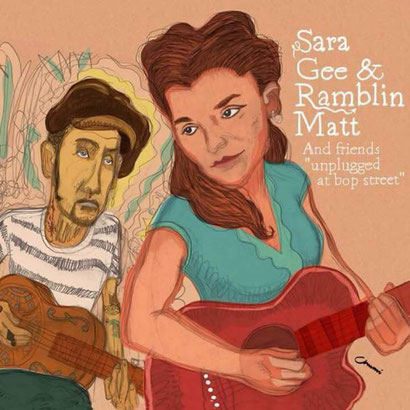 We had two reasons to make an unplugged, live album. The first was the dirty money, or better the lack of it, so when Alex Ruiz offered us to record the session meanwhile it was broadcasted live in his Radio Show, "Bop Street" we didn´t doubt it a second. But the most important it was the challenge of recording a live album with no tricks or overdubs, playing live during a live broadcast and to back us up we had the great fortune of counting with some of the best musicians of the Valencia Blues and Rock n Roll scene. To continue with the cooperation between artists we decided to comission the drawings and graphic design of the album cover to famed graphic artist Antonio Chumillas, "Tete Chumi", also harmonica man of legendary band Dr. Divago. See and buy his art in the link
Well...here it comes, thunder and lightning, Outlaw Country, Memphis Rockabilly, Delta Blues, Southern melodies and much, much more in the first studio album of Sara Gee & The Ramblers, featuring several new own compositions and non previously recorded material. We are strongly influenced by the old recordings of Sun Records, Chess Records, the field recordings of Alan Lomax and we believe that there´s not a better way to capture a band´s sound that recording them when they are playing live, so that´s exactly what we did. 
We gathered together at Soni's recording studio, dear friend and sound wizard and after setting up a SM 58 to capture Sara´s vocals and a Taylor rhythm guitar in one track and a Seinheisser hanging in a Class A 5W valve Chimp BWM amp for the lead guitar, a Gretsch Nashville and an AKG bassdrum microphone for the double bass sharing another track. Backing vocals and snare drum were captured during the ambient recording, we captured the sound analogically and no overdubs have been added to the recordings.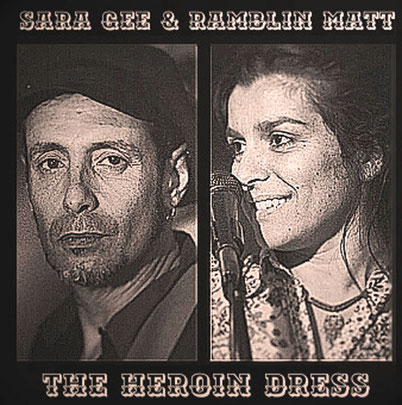 Our first album featuring our first compositions together and some hot covers of Hank Williams Sr, Delbert McClinton and Bonnie Raitt. It was only published in digital format, except for a couple hundred of hand made copies. We love Country and Western, Delta Blues, Southern Rock, Bluegrass, Boogie Woogie and in general rootsy American music. We of course have our share of Spanish soul that goes into the music. We reside in sunny Valencia, bathed by the Mediterranean Sea that gives us our identity.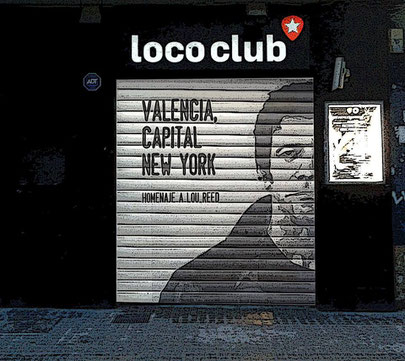 This album was recorded at Loco Club Valencia on Valentine´s Day (14th Feb) in a tribute concert in which 12 bands of the Valencia scene from all genres and musical backgrounds participated to remember a common influence: Lou Reed and his music. We contributed to the show with acoustic versions as a duet and we played "Pale Blue Eyes" and "Nobody Like You". So far an excelent documentary has been produced with the participation of the bands and music and press personalities like Juan Vitoria (Amsterdam Records) and Remi Carreres (Glamour, Comite Cisne) among many others, you can enjoy it here... 

Nuestros trabajos, composiciones, videos y material grafico y audiovisual están licenciados bajo los términos de Creative Commons / Our work, compositions, videos and graphic and audiovisual materialare licensed under Creative Commons.